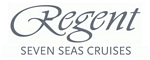 Regent Seven Seas Cruises
Enjoy the most inclusive luxury cruise experience ever. This is cruising as it was meant to be — a world where everything is included, without exception and without compromise. Personal service soars into the sublime aboard our elegant ships, liberating you to follow your heart, fulfill your desires, and explore exciting new places in complete and absolute comfort. Expect gratifying luxuries. Anticipate the world's most exotic destinations. Indulge in world-class cuisine. Trust that your voyage will be enlightening in ways you never imagined. Regent Seven Seas Cruises promises an extraordinary experience.
Enjoy … It's all included.
Guests will also enjoy enhancements to our onboard lifestyle including the famed Canyon Ranch SpaClub®. Dedicated to the romance of travel, we seek out the world's most extraordinary and desirable destinations to perfectly capture a wealth of alluring vistas and memorable experiences. Indeed, our luxurious ships are the ultimate way to discover the world.
LIFE ON BOARD
Experienced Cruisers - Regent Seven Seas Society
Those who sail with Regent Seven Seas Cruises are more than merely guests, they become part of the Seven Seas Society, Regent's special family of past passengers.

The Inclusive Experience
All-inclusive fares.

Dress Code
Shipboard attire ranges from Country Club casual to informal to formal.

Behind the Smiles - Service
Highly personal service that anticipates every whim, giving you the freedom to experience the joy of travel while others take care of the details.

Accommodations
Your suite is a wonderful place to refresh, relax and plan your next adventure ashore, offering such a multitude of rewards and privileges as all of our accommodations are ocean-view. Within these serene havens of repose, guests feel immensely at home, as every imaginable amenity has been included.

Entertainment
On just about any night on Regent Seven Seas there are dazzling live performances, thrilling games of chance, romantic cabaret acts, hilarious (and sometimes quite talented) Karaoke performances, plus dancing.

Casino
In the mood to gamble?

Bars and Lounges
Mingle over cocktails in a clubby piano bar or plush lounge. Watch an enthusiastic musical revue. Try you lick in the casino. Savor an imported cigar in the Connoisseur Club. Waltz across the dance floor without a care in the world. Indulge…it's all included.

Laundry/Valet Services
Onboard laundry and valet services, including pressing and dry cleaning, are available with charge and may be arranged through your Stewardess.

Luggage Services
Ensure your luggage arrives to your destination and back home.

Dining
One might expect to pay additional for the privilege of dining nightly on gourmet cuisine this extravagant, accompanied by exceptional wines and impeccable service, but rest assured, it's all included.
PROGRAMS



THE FLEET
Seven Seas Mariner
Seven Seas Navigator
Seven Seas Voyager

DESTINATIONS
Africa
Alaska
Asia / Far East
Australia
Australia/New Zealand
Baltic
Bermuda
Black Sea
British Isles
Canada
Canada/New England
Caribbean
Central America
Denmark
Eastern Caribbean
Egypt
Europe
Greece/Greek Isles
Hawaii
Holy Land
Iceland
India
Italy
Mediterranean
Middle East
New England
New Zealand
Norway
Pacific Coastal
Pacific Northwest
Panama Canal
Russia
Scandinavia
South America
South Pacific
Southern Caribbean
Spain
Tahiti
Trans-Atlantic
Trans-Pacific
Turkey
USA
Western Caribbean