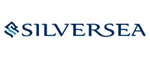 Silversea Cruises
Art inspires. Awakens your emotions and stimulates your thoughts.
In the quiet calm of morning, your private veranda becomes a place of true inspiration. Surrounded by the magnificence of the dawning day, at one with the vista of sea and sky, in awe of nature and the vast beauty of this world. The shoreline of the next port slides closer and closer into view, and with it an undeniable anticipation of things to come and the promise of limitless possibilities.
Silversea creates exceptional ocean journeys with unique opportunities to explore remote ports-of-call from an intimate haven of incomparable luxury, each voyage a unique masterpiece. Discover genuine European expertise reflected in every detail, from our tranquil all-suite accommodation and uncompromising service to distinctive fine dining and a carefree all-inclusive philosophy.
Our guests hail from across the globe, yet share an appreciation for the spectrum of choice offered in Silversea's array of exotic destinations and exclusive explorations ashore. By blending these elements together with enrichment experiences, each new port becomes more than a destination, it becomes a state of mind, transcending the traditional concepts of cruising. It is this distinction that has earned Silversea the reputation of World's Best.
Silversea ... The art of travel. The art of good living.
LIFE ON BOARD
Daytime Activities
Decide to join in the daily happenings or decide to do nothing at all. Be enriched. Go exploring. Grab your clubs and play a round. Each day reveals a spectrum of choice as diverse and unique as you.

Magical Evenings
Sophisticated. Diverse. Pure enjoyment.

Accommodations
From a Vista to an Owner's Suite, each accommodation is warm and inviting, expertly designed and exquisitely appointed.

A Tribute to Your Great Taste
With the importance of food in Italian culture, you would expect dining to be a high priority at Silversea. And it most assuredly is. Moreover, gastronomic excellence is a given thanks to Silversea's partnership with the prestigious Grands Chefs Relais & Châteaux. No matter where you dine, their influence is readily apparent in the great diversity and presentation of your selections.

Silversea offers a choice of dining venues, even aboard their smallest ships, and as many as six restaurants on Silver Spirit — remarkable for a ship of her size. The main dining room aboard every ship, The Restaurant, is always open seating so you can arrive at your leisure and dine with the friends you invite to join your table. And with the worldly crowd of international guests who sail on Silversea ships, socializing is yet another great advantage of the Silversea experience.

Wellness Program
Silversea's Wellness Program promotes an enlightened attitude towards healthy living for a complete rejuvenation of mind, body and soul while at sea.

Onboard Activities
Life on board reveals a spectrum of choice as diverse and unique as you.

Personalized Service
Silversea's service is driven by their desire to please.

Silversea Luxury Cruises
A Most Alluring Lifestyle
PROGRAMS
Enrichment
Discover fascinating worlds of culture, adventure, history, art and cuisine through a diverse collection of shoreside experiences and distinctive onboard events, many hosted by Silversea's expert Enrichment Specialists. Discover dimensions well known and subtle — revealing the heart of a region in ways personal, authentic and unforgettable. Discover Silversea's Portfolio of Enrichment, and discover a world of experience, a world of elegance, a world of difference.

Reassurance Program
True peace of mind. Now more than ever, discerning travelers want to know that they can trust their travel provider to ensure their comfort and safety and to accommodate their needs in any unforeseen circumstance. Silversea's unique and affordable Reassurance Program is an any reason cancellation waiver that provides full credit on a future voyage if you have to cancel within the critical 1-90 days prior to sailing, no matter what the reason.

All Inclusive Value
Silversea caters to the discerning traveler's love of fascinating locales and authentic cultural experiences while providing exceptional value.

Silversea's Italian Heritage
With true Italian passion for embracing the best that life has to offer, the Lefebvre family of Rome conceived of a pioneering company that would offer an experience of personal travel unrivalled in the world.

Venetian Society
A special circle of friends. Exclusive privileges and prestigious benefits.

Silver Explorer Expeditions
Embark on a luxurious expedition to the best far-flung destinations in the world aboard Silver Explorer, a purpose-built expedition ship unlike any other.



THE FLEET
Silver Cloud
Silver Explorer
Silver Galapagos
Silver Shadow
Silver Spirit
Silver Whisper
Silver Wind

DESTINATIONS
Africa
Alaska
Antarctica
Arctic Circle
Asia / Far East
Australia
Australia/New Zealand
Baltic
Bermuda
Black Sea
British Isles
Canada
Canada/New England
Caribbean
Central America
Denmark
Eastern Caribbean
Egypt
Europe
Galapagos Islands
Greece/Greek Isles
Hawaii
Holy Land
Iceland
India
Italy
Mediterranean
Middle East
New England
New Zealand
Norway
Pacific Northwest
Panama Canal
Russia
Scandinavia
Small Ships
South America
South Pacific
Southern Caribbean
Spain
Tahiti
Trans-Atlantic
Trans-Pacific
Turkey
Western Caribbean
World Cruise (Full & Segments)