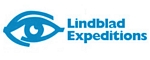 Lindblad Expeditions
Since 1979, Lindblad Expeditions has provided an alternative way to explore the world. Although each journey is different, there are some elements that are common to all of them: Our journeys are designed to take you to places of natural beauty and compelling history, avoiding crowded tourist stops. While your journey may be adventurous, our travelers enjoy comfortable accommodations, fine food and service. An enthusiastic staff of naturalists and historians is on hand to share their knowledge and inspire you. You'll experience the sheer joy of traveling to new, exciting places with a small group of like-minded people, in an informal atmosphere. While there's a plan, we're always willing to change it so that you won't miss spontaneous events along the way.



THE FLEET
Delfin II
Jahan
Lord of the Glens
National Geographic Endeavour II
National Geographic Explorer
National Geographic Islander
National Geographic Orion
National Geographic Quest
National Geographic Sea Bird
National Geographic Sea Lion
National Geographic Venture
Sea Cloud

DESTINATIONS
Alaska
Alaska Cruisetour
Amazon
Antarctica
Arctic Circle
Asia / Far East
Asia Cruisetour
Asia River Cruises
Canada
Caribbean
Central America
Croatia
Europe
Europe Cruisetour
Expedition Cruises
Galapagos Cruisetour
Galapagos Islands
Greece/Greek Isles
Greenland
Iceland
Italy
Mediterranean
Mexico (Baja)
Norway
Pacific Northwest
Panama Canal
River Cruises
Scandinavia
Scotland
Small Ships
South America
South Pacific
Southern Caribbean
Tahiti
Victoria, B.C.